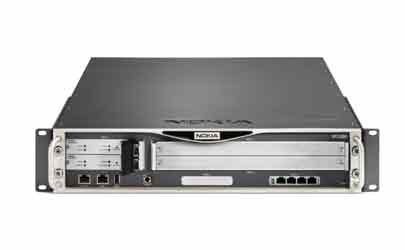 Every once in a while, the part of Nokia I work for announces new stuff. Today, it's a new piece of gear: the Nokia IP1280. Excuse the marketing speak, but I occasionally like to promote the things my part of Nokia is doing. :)
For some reason, I found the phrase "dealt deep layer enterprise security threats another blow" found in the press release announcing the Nokia IP1280 funny. I suppose it does that, since this 2U, quad-core Intel CPU powerhose can handle 24 ports, up to 14 Gbps of throughput with optional ADP modules, hot-swappable components, and a starting price of $39,995 USD. Yes, the IP1280 runs Check Point VPN-1, as most of the Nokia Appliances do.
As someone who works for the group that supports the Nokia Appliances, I would certainly appreciate it if when your company buys one of these platforms, you'd avail yourself of Nokia's First Call, Final Resolution support. At least that's what the marketing types have been calling it for many moons now.